Embracing Persian Heritage, One Dish at a Time
Discover the Heart of Shiraz in the Heart of Atlanta
At Noosh Kitchen, we bring the warm flavors and culinary traditions of Iran to the vibrant streets of Atlanta, GA. Our restaurant is a labor of love, rooted in the passion and expertise of our owner, Ms. Nooshin, who has journeyed from her hometown of Shiraz, Iran, to share the authentic taste of her heritage with the world.
Few Words About Us
A Journey of Flavors and Family
Born and raised in the enchanting city of Shiraz, Ms. Nooshin's love for food and cooking began in her family's kitchen. Her mother's masterful culinary skills, infused with the aroma of saffron, fragrant herbs, and fresh ingredients from local farms, sparked a lifelong curiosity in her. When she moved to the United States over two decades ago, she brought with her the cherished memories of her mother's cooking and the desire to introduce this rich culinary heritage to her new community.
We Know Your Taste
From Home Cooking to Noosh Kitchen
Ms. Nooshin's journey as an entrepreneur started with a simple catering company, a way to stay busy and connected to her roots. Her mother's influence and the nostalgia of the dishes she grew up with drove her to create recipes that delighted her customers' taste buds. For over 12 years, she prepared and sold home-cooked meals, becoming a beloved culinary figure among the Iranian community in Atlanta.
View Our Menu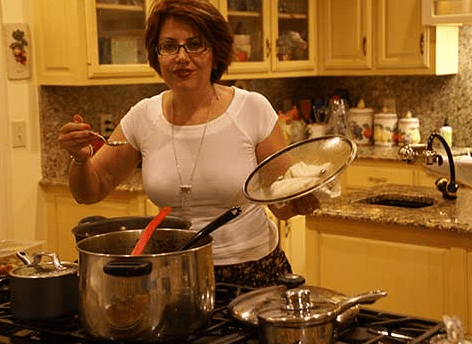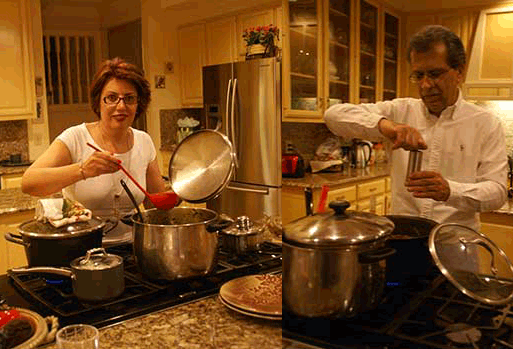 A Dream Realized - Noosh Kitchen Opens its Doors
Chef Nooshin and Saeid
In July of 2012, Ms. Nooshin's dream blossomed into reality with the opening of Noosh Kitchen. She envisioned a place where diners could experience the essence of Persian home-style cooking, prepared with utmost care and without any preservatives. Our stews, soups, and appetizers are lovingly crafted in small batches, ensuring that every dish exudes the freshness and authenticity that is the hallmark of Persian cuisine.
Before beginning Persian food catering in Atlanta, Nooshin learned that one of the most important ingredients of any meal is love. Noosh Kitchen personifies the same concept and now welcomes YOU.
Our Commitment to Quality
At Noosh Kitchen, we hold true to the values that shaped our journey. We are dedicated to using only the freshest and highest quality ingredients, sourcing locally whenever possible. The love and passion we pour into every dish mirror the same love that Ms. Nooshin experienced in her childhood kitchen, and we are thrilled to share this authentic experience with our cherished guests.
Thank you for being a part of our journey, and we look forward to welcoming you at Noosh Kitchen!
Join Us on a Flavorful Adventure
We invite you to embark on a flavorful adventure, where the rich tapestry of Persian cuisine awaits. Whether you are seeking a taste of nostalgia or discovering Persian flavors for the first time, Noosh Kitchen promises to be an unforgettable experience for your taste buds and your heart.
Contact Us
Visit us Today & Taste the Delicious Food
Like Nothing You've Seen. Reach Us Today & Experience Wonderful Food.
Let's Connect